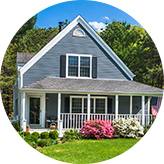 Buy Your Next Rental House Through Us And We'll Place The First Tenant For Free!
If you buy an Atlanta investment property using Excalibur as your representative, we will lease the house to your first tenant for free!
Contact us for more details
WHY INVESTORS CHOOSE US
Our team includes experienced investors; leading Atlanta, GA, investment property management experts; contacts with lending resources; and tax-deferred exchange intermediaries.
We can help you analyze market conditions so that you have more opportunities to "buy low and sell high" on your Atlanta investment property! Some houses may be bought with a tenant already in place.
As you buy rental home investments, our real estate investment property management in Atlanta can help accurately estimate the market rent, promptly rent out your property, and manage it for you while your equity grows.
When your situation changes and it is time to sell, our detailed market analysis of the property will help ensure that your rental home investment is correctly priced to move quickly.
Our Atlanta real estate investment property management team has experience dealing with lease purchase contracts and seller-financing, so we can help you create more options in order to maximize your return on investment.
Our Atlanta, GA, investment property management experts can suggest alternatives to reduce your tax obligations, such as performing a tax-deferred exchange or using the installment sale method to report your gain.
Aligned Interests Fee Structure
Excalibur Homes' Atlanta, GA, investment property management team is on your side. Our interested are aligned with yours. Our fee structure is set up so that the more you get, the more we get. We get a leasing fee only when we successfully move in a new tenant. We get a fee for extending the lease term, and charge a reduced management fee, so that we have a financial incentive to keep your tenant in the property and happily renewing their lease, which decreases your costs and increases your return on investment. There is no management fee charged when your tenant is not paying rent or when the property is vacant.
"Hassle Free" Real Estate Investment
You can use Excalibur to lease and/or manage your rentals so that you can enjoy the financial rewards of the investment without the hassles of being stood up by prospects when your house is empty, trying to collect late rent, handling maintenance issues at night or on weekends, or the other interruptions that managing rental houses can bring upon the personal life of someone that doesn't do it full time.
Discounted Fees for Multiple Properties
We offer discounted fees for owners with multiple properties and/or higher rent properties. Depending on the number of units and their rental rates, our leasing and renewal fees may be reduced by as much as 30%. Call for details.
Flipping Houses
As experts in residential investment properties, our agents can help you find a good "flip" opportunity and our contractors are available (but not required) to help you get the renovation done quickly and affordably while also abiding by all of the local permitting and inspection requirements to keep your liability to a minimum.
Wealth Building Strategies
We can help you plan for a more comfortable retirement using your real estate investments as a way to enhance your other retirement income. If you already own rental houses, we can help you maximize your return on investment. This includes evaluating the option of exchanging your current properties for properties that can perform even better. Imagine purchasing 1 rental house and each time the equity doubles, or as you add some money to your real estate investment account, you purchase another rental house. After 20 years of investing you own 20 houses, some of which have little or no mortgage balance left. Then, at age 65, you sell 10 of your houses to pay off the mortgages of the remaining 10 houses so that you enter retirement with 10 free and clear rental houses. The same inflation that increases your costs of living should also drive up your rents so that your income is inflation protected. Would the income of 10 free and clear rental houses enhance your retirement?
Tax-Deferred Exchanges
Section 1031 of the Internal Revenue Code offers the real estate investor the option of taking their equity/profits from rental property they already own and re-investing them in new or additional rental properties without having to pay capital gains taxes. We can work with you and your tax advisor to perform simultaneous exchanges, delayed exchanges, construction exchanges or reverse exchanges.
Lease Purchase or Lease Options
One way to enhance your return on investment is to offer tenants the opportunity to purchase your house by way of a lease/purchase or a lease/option. This can increase the rental rate during the term of the agreement and normally involves some sort of non-refundable earnest money or option fee that will go to the Seller whether the Tenant/Buyer actually closes, or not. So you can win a little (extra rent and forfeited deposit) or win a lot (close the sale). There are many variables and considerations for you to consider.
Benefits of Owner Financing
If you own your rental houses free and clear of any mortgage, or your loan is almost paid off, then selling the house using a Purchase Money Mortgage (owner financing) becomes an option. Some of the benefits of offering owner financing include:
Higher sales price
Higher than market interest rate (because there is no mortgage insurance and the buyer/borrower will not have to go through the hassles of conventional loan process)
Lower closing costs
All of these lead to a higher Net at Closing and a better return on investment. If you are looking to turn your rental houses into an income stream, then this is a good way to do that. You move away from the risks of vacancy, delinquency, and maintenance and repair and exchange it for the risk the buyer may default on the loan. But now you get a steady monthly income. If the buyer/borrower does default, this could become an opportunity for profit too. Call for details.
Our goal is to help you maximize your return on investment. We will put our full experience and knowledge behind your property to increase its ROI. As an Atlanta real estate investor, you'll want the help of our Atlanta rental investment property management company to increase your ROI while decreasing the time you need to invest. So, when you are ready to choose a real estate company to help you invest in rental houses, choose the leader. Choose Atlanta's Rental Home Experts.
Still have questions?
Our specialists will help with any question!
If you buy a rental house using Excalibur as your representative, we will lease the house to your first tenant for free!
Request consultation